Sustainability
for businesses
The linear way our economy operates (take – make – waste) accounts for nearly half of the emissions that cause climate change and heavily contribute to biodiversity loss. It strives for continuous growth without considering the finite nature of resources. 
A circular economy can scale across industries not only to prevent waste and mitigate risks related to it but also to create value and jobs, increase the resilience of supply chains, minimize the dependence on raw materials and deliver massive economic growth potential, estimated at 1.8 trillion EUR a year in Europe alone.
An analysis by Bocconi University of 200+ listed European companies across 14 industries has shown that the more circular a company is, the lower its risk of defaulting on debt, and the higher the risk-adjusted returns of its stock.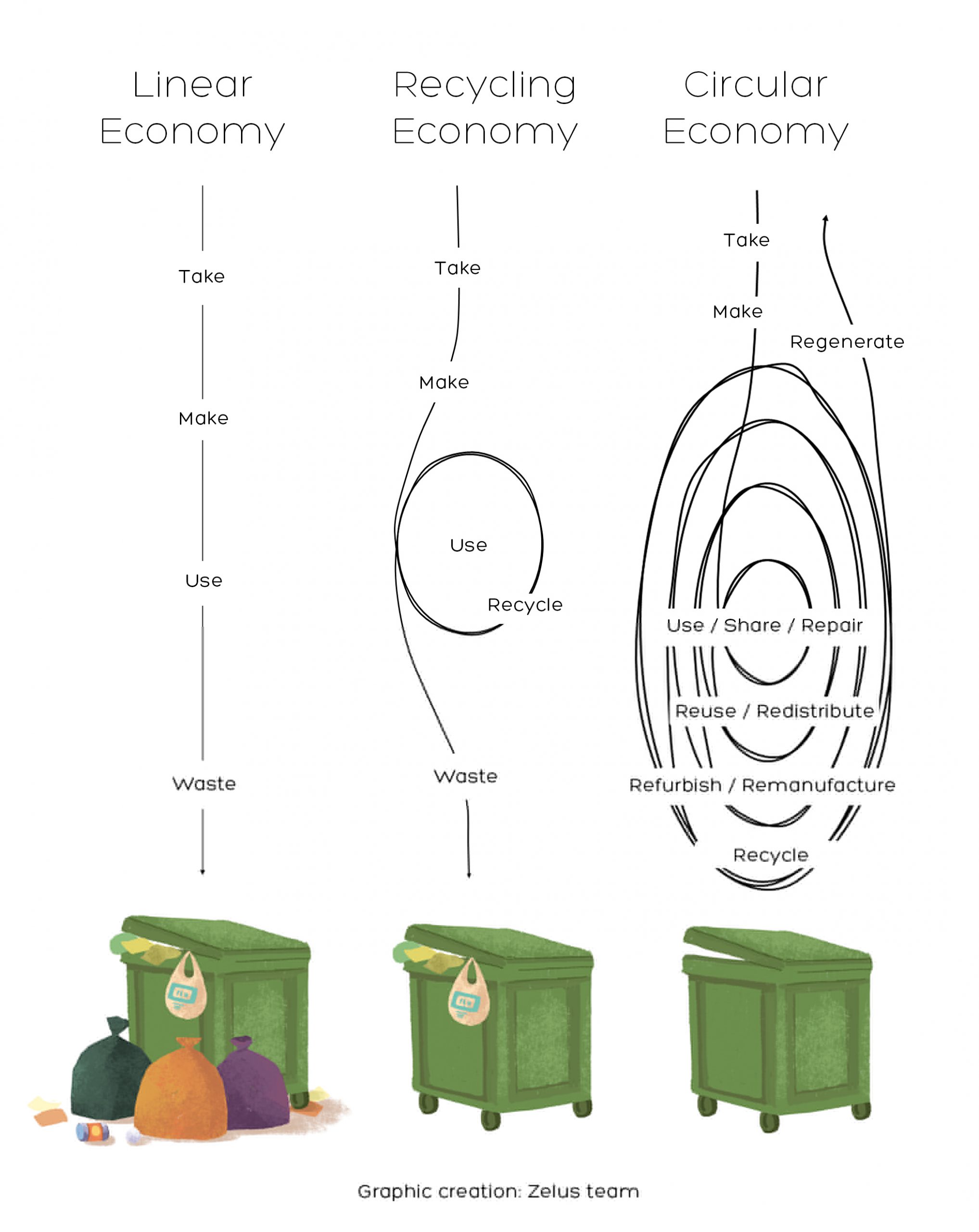 The ZELUS team, with international experience from projects and collaborations with companies throughout Europe, undertakes:
Our trained executives can prepare and / or support you in engaging decision makers involved in your value chain ecosystem as well as in taking corrective actions where necessary in the implementation plan of your strategy, in order to achieve even better results!